What Type of Printing is Used For Magazines?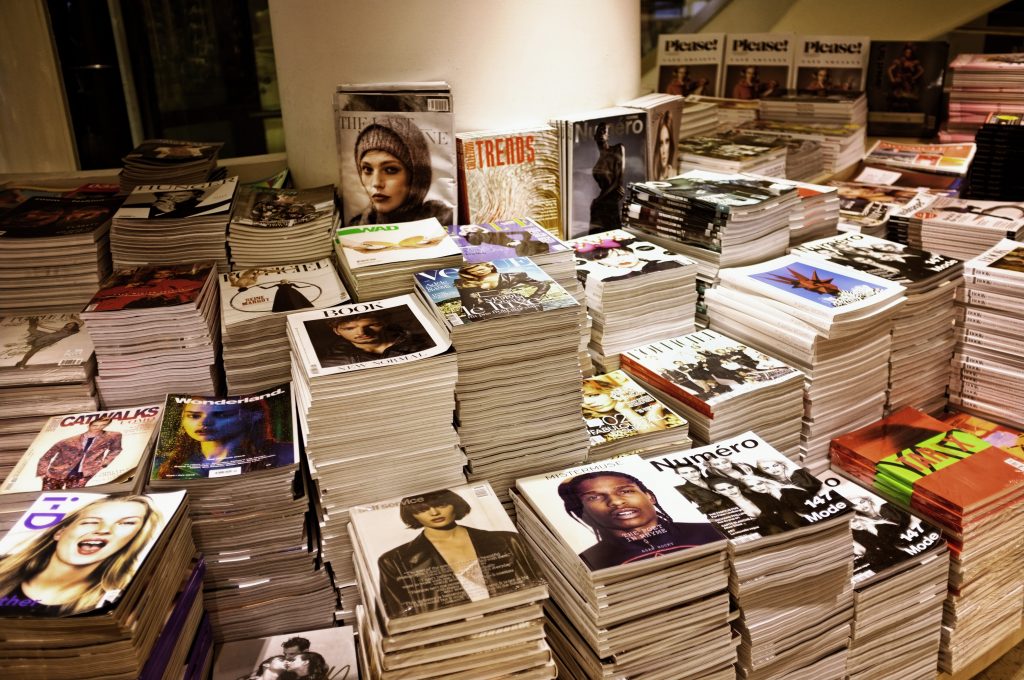 If you're in the market for a magazine, you might be wondering what type of printing is used. This article will provide insight into Gravure printing, Offset printing, and inkjet printing. In addition, we will explain how saddle-stitching is done. Below is a breakdown of each type of printing. Of course, the best option for your magazine depended on the design and desired quality.
Offset printing
Offset printing is a type of offset printing commonly used for flat surfaces such as magazines. This process of custom magazine printing requires using high-quality materials such as paper and ink to create crisp pictures. Most printing companies have various types and sizes of magazines available to choose from. Some even offer web-based design tools to help customers choose the best option for their magazine. Offset printing is an excellent option for magazines because it ensures the professional appearance of your magazine while still allowing for the more excellent organization of information.
Offset printing is most common for magazines, catalogs, and inserts in medium-to-high production runs. However, it can be used for various media, including glossy and matte-finish materials. Whether you're looking to print a newspaper, a magazine, or a brochure, this printing process can help you achieve the desired results at a low cost. In addition to printing in large volumes, it also produces high-quality, accurate results.
Gravure printing
Among its many applications, gravure printing is most commonly used in producing long-run magazines, mail order catalogs, and consumer packaging. The gravure printing process is characterized by using highly fluid, low-viscosity inks. The substrate must be passed through a drier between different colors to avoid smudging previous layers. Consequently, gravure printing is used for magazines, promotional materials, and corrugated boards. The process is also ideal for the long-run printing of large-scale magazines. The advantages of gravure printing include high-quality images and fine detail.
Inkjet printing
If you're wondering why inkjet printing is used for magazines, consider the quality of the final product. Generally, magazines and catalogs require high-quality printing with excellent color and brand identity. In addition, printed materials provide greater artistic control and versatility than any other medium. The resolution of the print head determines the quality of photos. The print head resolution must match the minimum image size.
Magazines typically have print volumes comparable to those of marketing collateral. However, the penetration of digital printing is low, with the main barriers being cost and run length. The quality of inkjet printing can rival the quality of offset printing.
Saddle stitching
Saddle stitching is a method for folding pages 8.5 inches wide and 48 pages wide. This method is typically used for magazines with a higher page count than traditional ones. The main disadvantage of saddle stitching is that the pages placed in the center will protrude outward from the edges of the inner pages, resulting in crooked or run-flat pages.
One of the advantages of saddle stitching is its speed. Therefore, booklets produced with this method are often low-cost and delivered quickly. You can find prices online for saddle-stitched brochures, as they can contain as many as 48 pages. The center spread will be a single sheet with a fold in the middle. Saddle stitch booklets are ideal for large images and graphics since they have a reasonable margin on both sides of the page.
Flexo printing
Flexo printing has a wide range of applications, from small and specialty products to large format printing. Its cost is high, but the quality of prints it can produce is superb. Its photo-etched plates are directly in contact with the paper during printing. This creates brilliant photographs that have an exceptionally sharp appearance. The process is best suited for magazines and other large-format documents. Printed magazines are the most popular form of Flexo printing.
This method involves applying ink to relief on a rubber printing plate. The plate is then die-cut to create the desired shape. Usually, a Flexo plate is mounted onto a cylinder that rolls onto a roll-like substrate. This allows for fast production with minimal interruptions. Magazines often prefer Flexo because of its high-speed production capability.