The Benefits of Digital Musculoskeletal Care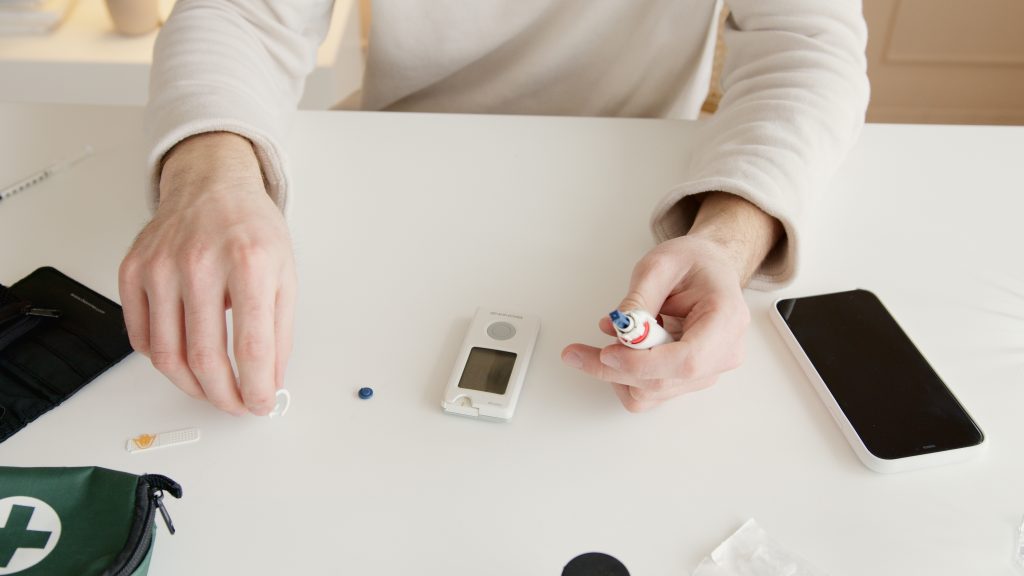 The benefits of digital musculoskeletal care are many and growing. Telehealth, virtual care, computer vision technology, clinical trials, and more are changing how doctors and patients interact. Digital care is the future of health care, making high-quality musculoskeletal care accessible for anyone who wants it. So it's easy to see why more people are switching to digital health care. This article explores how this technology can benefit you. Also, it will emphasize how digital musculoskeletal care is booming.
Virtual musculoskeletal care
Virtual musculoskeletal care has become a significant industry trend. According to a recent National Business Group on Health survey, 68% of employers plan to provide virtual musculoskeletal care in 2023. Of these, only 19% are already doing so. However, this sector is expected to grow faster than any other type of virtual care. This is mainly due to the pandemic, which drove most companies to the remote workplace. With this, you predicted a rise in back and joint pain. Moreover, the number of employers reporting MSK conditions as their highest medical cost drivers shows that this industry is set to flourish.
With the rise of virtual MSK care, this industry will no longer be limited by physical therapy offices. Instead, those who need physical therapy can access it at home or at their workplace with the help of digital technology. Amwell, for instance, is a virtual MSK care provider that makes physical therapy more accessible to patients and helps patients minimize the high costs associated with MSK conditions. Likewise, the company's Dermatology program lets users have a virtual dermatology consultation at a lower price. Moreover, the company's growth plan will create more access points to health care.
Telehealth
Technological innovations are helping physicians and other healthcare professionals improve the quality and efficiency of musculoskeletal care. However, barriers, such as the recent coronavirus pandemic, are also spurring the movement toward a virtual medical setting. Whether used for remote patient assessment, data mining, or wearable devices, digital tools are providing solutions to healthcare providers and patients. Convenience is perhaps the most significant benefit of virtual MSK care. For many people, their lives don't stop when back pain strikes. Unfortunately, scheduling in-person appointments is inconvenient. Plus, many employees don't want to risk contracting a virus at a clinic. Having a virtual therapist available around the clock is the perfect solution for people with busy schedules or who simply need immediate access to care.
Computer vision technology
Companies are using computer vision technology to provide better patient care. For example, a new digital musculoskeletal care platform from Omada Health uses computer vision to analyze patient video recordings and determine range-of-motion and severity of musculoskeletal conditions. The technology is already being used by elite athletes and the motion picture industry. In addition, the new platform is hoped to lead to cost-cutting for companies and healthcare providers.
One example of computer vision in healthcare is its use to analyze X-ray images automatically. It can pick up subtle patterns from X-ray images and increase the diagnosis's accuracy. It can also help with MRI and CT scans because they have a better resolution and are more accurate. This technology will help doctors save valuable time and money by eliminating human error and manual data entry.
Clinical trials
Digital musculoskeletal care (DMC) programs are emerging as an attractive, promising way to treat musculoskeletal pain. These programs improve the treatment of chronic musculoskeletal pain by increasing patient engagement through the electronic delivery of interventions. In addition, digital interventions can help patients learn to self-manage chronic pain symptoms. The availability of low-cost sensor technology and smartphones have made this possible. Advanced analytical approaches are also supporting the development of digital health interventions. Digital therapies are effective in behavioral change and can improve the treatment outcomes of conservative care.
As digital health technologies become more advanced, more companies are entering the space. In the U.S., digital therapeutics companies have raised several hundred million dollars in the past year. SWORD Health and Kaia Health closed multiple funding rounds in June, and Omada Health recently acquired Physera for $30 million. As a result, digital health platforms could improve access to MSK care for more patients and lower healthcare costs. Get advice about Delta 8 tincture at The Hemp Doctor.
Accessibility
The concept of digital musculoskeletal care is becoming more critical as the global burden of musculoskeletal diseases continues to rise. The lack of access to essential care in many countries has created an opportunity for innovators to develop better ways to address the challenges. In addition, increasing patient education and empowering patients to manage their health has become imperative. However, a significant gap remains between the number of accessible resources and the demand for high-quality care.
Although digital health technologies may have various potential benefits, they are not widely adopted by physical therapists or patients. The study sought to assess how frequently patients and therapists used digital technologies to obtain clinical information. The findings may help determine future research priorities and guide the practice of physical therapy. This research also reveals the barriers to digital musculoskeletal care. Despite these challenges, digital musculoskeletal care is becoming increasingly popular.