How Plastic Surgery Can Help Maintain a Youthful Appearance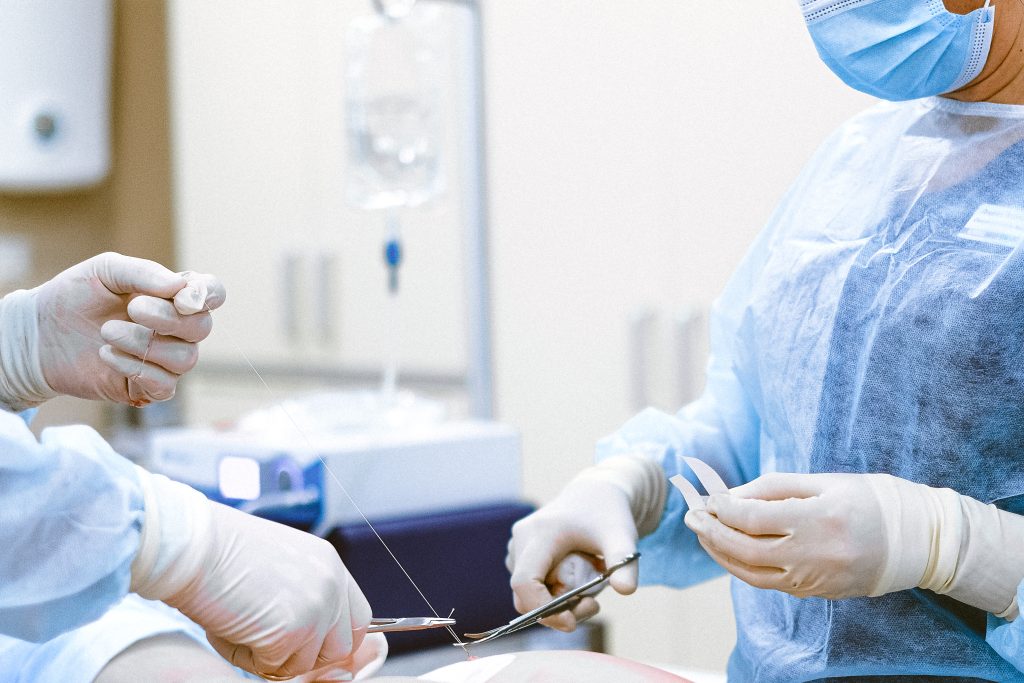 Plastic surgery reduces imperfections and signs of aging to help you look younger. It also boosts self-confidence and improves quality of life.
Maintaining a youthful appearance is easy with facial plastic surgery, dermal fillers, and laser treatments. Other tricks include eating a healthy diet, sleeping well, and quitting smoking.
Botox
In an age of selfies, profile pictures, and video chatting, many men and women are worried about the onset of early wrinkles and fine lines. Fortunately, botox is an effective anti-aging treatment that can help smooth out unwanted lines and wrinkles, giving you a more youthful appearance.
This popular non-surgical cosmetic treatment is FDA-approved to treat frown lines, forehead lines, smile lines, and the wrinkles at the corners of your eyes called crow's feet. It temporarily blocks nerve signals to the muscles and causes them to relax, reducing or eliminating wrinkles.
Botox injections are made from purified neurotoxin derived from the bacteria Clostridium botulinum. When injected, it blocks the muscle activity that causes lines and wrinkles by temporarily paralyzing it. This gives you a refreshed, youthful appearance while still looking like yourself. This treatment is safe, affordable, and fast, with results that last 3-6 months. It is also less invasive and costly than a facelift, another effective anti-aging solution.
Facelift
A facelift can reduce deep wrinkles around the nose, mouth and chin. It can also elevate jowls and tighten loose skin on the lower half of your face. This is important for both men and women because jowls and loose skin are the primary signs of facial aging.
This procedure, technically called rhytidectomy, addresses early to moderate aging on the neck and lower face by repositioning the muscles and tissues and removing excess fat. The surgeon makes an incision along the hairline above or in front of your ears, and they may make additional cuts to remove or add fatty tissue. They then re-drape and trim the remaining skin. Finally, they staple or suture the wounds.
A less invasive option is the mini facelift, which uses shorter incisions and allows the surgeon to work on other areas of your face. Sometimes, surgeons like Dr. Joel Aronowitz might use liposuction to reduce a double chin.
Breast Augmentation
Over time, age and pregnancy can take a toll on the breasts, making them lose their firmness and perky appearance. This is a common cause of low self-esteem for many women. A board-certified plastic surgeon like Joel Aronowitz MD can restore the fullness and shape of the breasts through a breast lift.
Women have various options for breast implants, including teardrop, round, and saline implant shapes. They can also decide where to make the incision, typically behind the pectoralis chest muscles or in the fold under the breast. The second option may lower the chance of capsular contracture, which hardens the scar tissue around the implants and makes postoperative mammography easier.
Eating well and avoiding smoking before surgery is important, as this increases the risk of complications, limits blood flow to the surgical site, and slows healing. You'll also need someone to drive you home afterward and stay with you while you recover.
Eyelid Surgery
Eyelid surgery (blepharoplasty) helps maintain a youthful appearance by eliminating excess skin around the eyes and removing obstructions to vision. The procedure can also tighten droopy muscles or add muscle to the lower lids if needed.
The surgeon makes a hidden incision along the natural crease of each upper eyelid and removes excess fat and skin. An incision may be made on the inside of your eyelid or along the lash line for the lower lids. Depending on your goals, the surgeon may perform a "canthopexy" or "canthoplasty."
You can resume normal activities after two weeks, but bruising and swelling may persist for a week. Apply ointment to keep the area moist and protect it from the sun. Avoid strenuous activity, including contact sports, for a week, and use cold compresses and acetaminophen (Tylenol) to control pain and discomfort until the bruising and swelling subside. Your doctor will provide detailed instructions. You should also avoid medications that increase bleeding, such as warfarin (Jantoven), aspirin, ibuprofen (Advil, Motrin IB and others) and naproxen sodium (Aleve and other brands). You may also be asked to stop taking herbal supplements.