The Top 10 Fintech Startups in the United States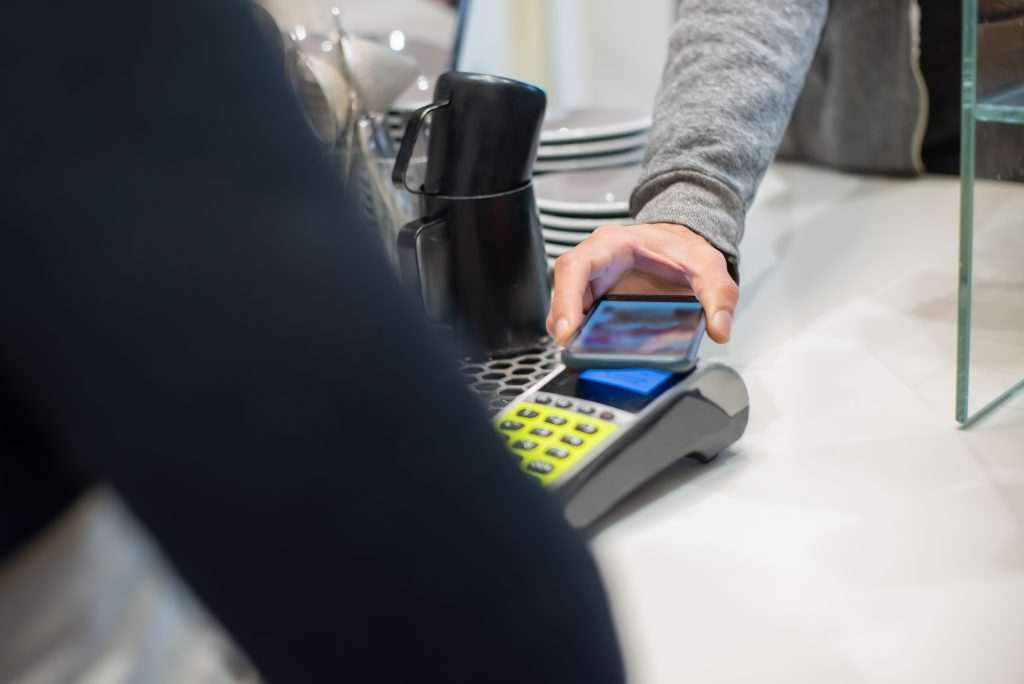 The biggest up-and-coming players in one of the fastest-growing sectors
In 2021 alone, fintech funding across the globe was valued at a total of $131.5 billion, with 10,755 fintech companies existing in America as of November 2021. With the field continuing to grow that number every day, it can be hard to keep track of all the latest companies and find which ones have something truly valuable to offer.
This article will look at the top 10 fintech startups in the United States and examine what they do, how they were funded, venture capital vs. non dilutive capital, etc.. These companies are either solving a problem previously considered unsolvable, show incredible growth or promise or have proven their worth by securing funding from top investors.
Chime
Founded in 2013 in San Francisco, Chime has recently raised $750 million in Series G funding from investors like SoftBank, Sequoia Capital Global Equities, and General Atlantic. As of 2022, it's total value is estimated at $25 billion.
Chime is a mobile banking company that offers customers a checking account, savings account, and a Visa debit card. As a "challenger bank," Chime stakes its competitive advantage by removing overdraft fees, monthly fees, and essentially all the other popular fees most banks require. It also offers early paychecks for those who use direct deposit, and has no minimum balance requirement.
Clyde
Founded in 2017 in New York, Clyde has secured $58 million in funding over its lifetime, and is currently on its Series B round of funding. Its lead investors are Headline and Spark Capital, but it has also received funding from Crosslink Capital, Vulcan, and several others.
Clyde is an insurance company that offers end-to-end product protection for the people and businesses it serves so that all parties involved in each transaction receive a positive outcome. It offers a wide range of insurance carriers to cover a multitude of insurance types and situational coverage.
Affirm
Founded in 2012 in San Francisco, Affirm has received $1.5 billion in funding from 11 funding rounds. It's investors include Durable Capital Partners and GIC.
Affirm is a lending platform that offers users quick and easy instalment loans at the point of sale for online purchases. With interest rates as low as 0%, users can choose to pay for large purchases over 3 to 36 months.
Robinhood
Operating out of Menlo Park, California, Robinhood was founded in 2013 and has since secured $5.6 billion in funding over 27 rounds. Its lead investors include Ribbit Capital, Sequoia Capital, and New Enterprise Associates.
Robinhood is an easy-to-use stock brokerage app that has pioneered the sector in allowing users to conduct commission-free trades on assets, including stocks, options, cryptocurrency, and ETFs. It has also introduced financial management options and a debit card.
Brex
With headquarters in San Francisco, California, Brex was founded in March of 2017. It has recently gone through its Series D funding, bringing its total funding to $1.5 billion, with Greenoaks, TCV, and Tiger Global Management leading the pack as primary investors.
Brex makes corporate credit cards for e-commerce, tech, and life sciences companies. Its claim to fame is its increased rewards points, 30-day payment cycles, and credit limits that can be as much as 10-20 times higher than competing cards.
ClassWallet
Founded in 2014, ClassWallet is headquartered in Hollywood, Florida. It has gone through 5 funding rounds, which has brought its total funding up to $6.8 million. It's lead investors are Novel Capital, Rainfall Ventures, and Sinovation Ventures.
ClassWallet is a payment platform built to let schools give their teachers the ability to have a say over classroom spending decisions. ClassWallet also eliminates much of the time and paperwork that's normally involved in managing classroom purchases.
Stripe
Located in San Francisco, California, Stripe was founded in 2010 and has since been able to raise $2.2 billion in funding over the course of 18 funding rounds.  Its top investors include NTMA, Sequoia Capital, and Baillie Gifford.
Stripe offers a developer-oriented internet commerce infrastructure that is used by millions of businesses worldwide, including well-known ones like Kickstarter, Squarespace, and Instacart. Its platform provides tools for crowdfunding, subscription services, and e-commerce businesses so users can easily accept payments and manage their business online.
Ripple
Headquartered in San Francisco, California, Ripple was founded in 2012 and has gone through 14 funding rounds since, where it has amassed a total of $293.8 million in funding. Its currently in its Series B round, and its top investors include Tetragon Financial Group Limited and Azure Ventures Group.
Ripple is a cryptocurrency company that prides itself in offering its users a frictionless way to send money globally. It's open-source platform lets users make fast peer-to-peer transactions with low fees. Unlike Bitcoin and other competing currencies and networks, Ripple transactions use minimal energy, cost very little, and can happen in seconds. You can purchase bitcoins with their credit card.
 SoFi
Another San Francisco-based company, SoFi has been around since 2011 and has gone through 20 rounds of funding. Over the course of its existence, it has secured $3 billion from investors such as Qatar Investment Authority and Manhattan Venture Partners.
SoFi is a lending and wealth management platform that offers its users a chance to get loans based on an algorithm that factors in more things than the typical income and credit history, including education, estimated cash flow, and career status. SoFi also offers benefits such as financial advising, unemployment protection, and career services at no cost to its users.
Opendoor
Founded in 2014, Opendoor is based in San Francisco, California. Over the course of 10 funding rounds, it has secured $1.9 billion from investors like BlackRock, Healthcare of Ontario Pension Plan, and General Atlantic.
Opendoor is an online real estate marketplace that is meant to make the process of buying and selling real estate easier. Eliminating the need for an agent, open houses, and many other typical hassles associated with selling a property, the platform allows users to list their homes for sale and receive cash offers quickly.
Conclusion
Although this is just a small list and there are hundreds of great fintech companies out there, these startups were chosen because of their promise and dedication to innovating new solutions for long-standing problems in the financial industry.
This ambition and drive has led them to secure funding from some of the biggest names in venture capitalism. These companies are changing the landscape of finance and making it easier for people to access, use, spend, and manage the money they need to live their lives.